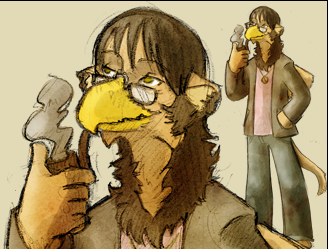 James Finn is an Opinicus Gryphon. He is married to Mary Finn and his sons are Paul, Jim, Tobias, and Colin. He is the head of the Finn clan. He and Django Henja used to work in a circus in America during the 1930s. An unfortunate accident in his youth resulted in the loss of most of his wings and part of his tail, but he doesn't seem bothered by it.
Ad blocker interference detected!
Wikia is a free-to-use site that makes money from advertising. We have a modified experience for viewers using ad blockers

Wikia is not accessible if you've made further modifications. Remove the custom ad blocker rule(s) and the page will load as expected.